Commision Free Online Ordering
Website ordering
Website reservations
Orders sent directly to your iPad, Order printer or both
Reasonably priced
Don't have a website, we'll build one for you
Streamlined Online Ordering
We can work with your web designer to add two new buttons to your webpage offering reservations and your new online ordering system.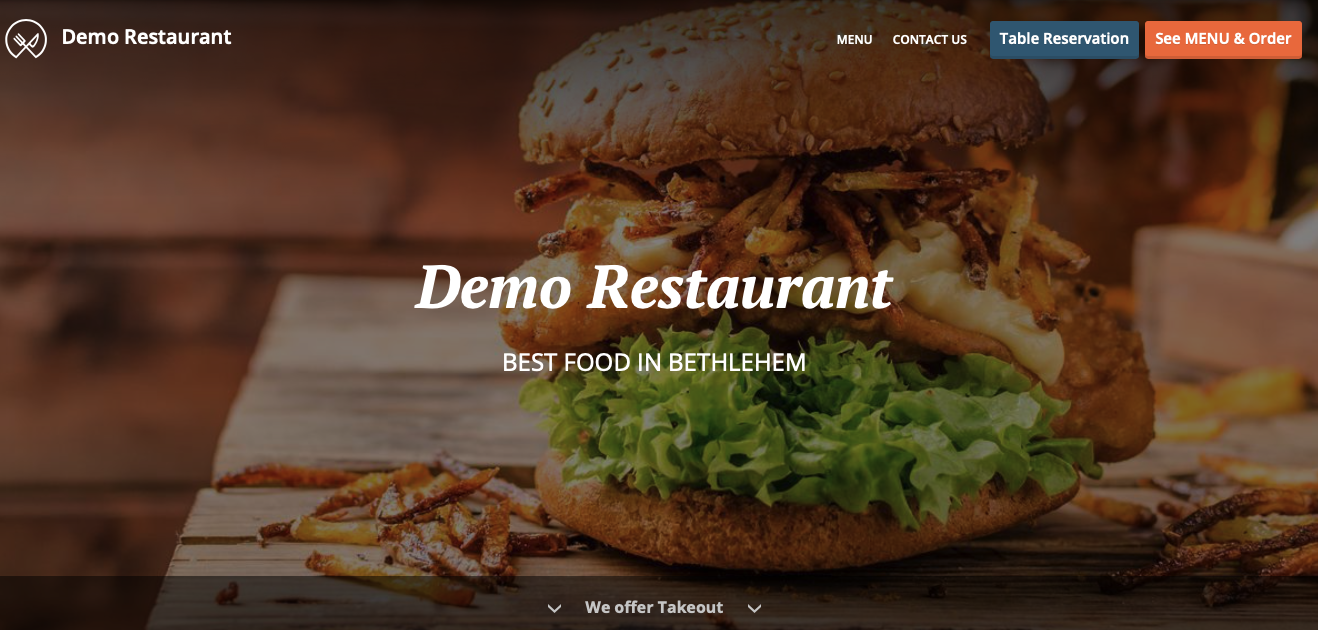 Your customer can clicks on the button to see your online menu and to start their order.
Your customer can then place their custom order with your prepopulated items. They can have custom options as to what sides they want to include or how the items should be prepared.